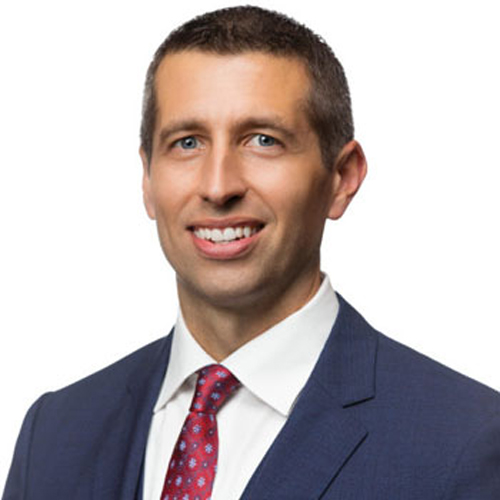 Managing Director & Co-Founder
Richard Wilson
Richard is a third-generation Eagle Scout, husband and father of 3 living in Scottsdale, Arizona. Richard is the Co-Founder of Anesthesiologists.com, owns a dental clinic, is a partial owner of MarketingDoctors.com and is head of Doctor's Investor Club & Family Office Club working with over 300 investors in total. Richard works with dentists and doctors to help scale their practice through structuring investments, investor relations, increasing new patient consultations, and other strategies.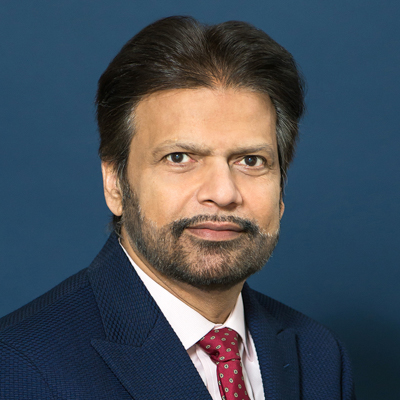 Chairman & CEO
Dr. Bharat Sangani
Dr. Bharat Sangani founded Encore Enterprises in 1999 as a vehicle for investors to share in the success of his real estate deals. "Doc," as he is known by both clients and co-workers, made his first investment in real estate in 1991. He quickly learned he has a natural instinct for commercial real estate investing and began growing his portfolio. Over the 30 years that followed, Doc has built a successful private commercial real estate investment and development firm with a proven track record across multiple sectors throughout the United States. He is responsible for nearly $2.9 billion in real estate transactions for Encore and oversees every aspect of the business, from operations to financial management.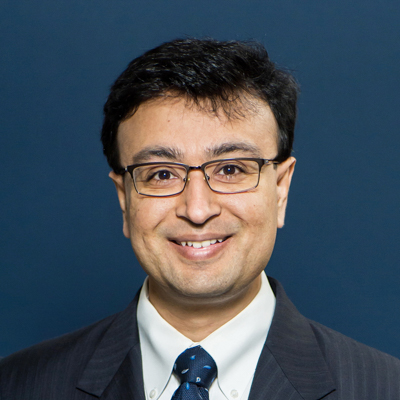 Senior Vice President, Chief Financial Officer
Yatin Gandhi
Yatin Gandhi joined Encore in 2004 as a Senior Accountant and quickly became a key member of the executive management team. Mr. Gandhi brings with him 21 years of experience with a strong background in the financial management and risk management functions of multiple real estate asset classes. Having supervised more than 100 projects, Mr. Gandhi has overseen the management of portfolios in excess of $1 billion and has successfully developed, acquired and sold over $2 billion in assets at Encore. Mr. Gandhi began his career as an audit associate at Lovelock and Lewes (PWC) and has developed internal control systems for clients and guided them in investment and tax planning. Mr. Gandhi has a Bachelor of Business Administration from Mumbai University in India. He is a Certified Public Accountant, a Chartered Accountant, and was a member of Financial Executives International.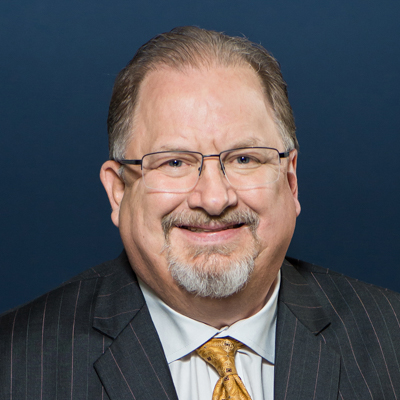 President of Hospitality
Glenn Pedersen
Glenn Pedersen joined Encore in 2001 and identifies and manages all of Encore's hospitality opportunities. He has supervised over 165 projects and has more than 40 years of hotel industry experience with multiple national flags, including Hilton, Marriott, IHC, Radisson, and Best Western. Since joining Encore, Mr. Pedersen has overseen more than $130 million in ground-up developments and over $800 million in acquisitions through 35 hospitality deals. He began his career at Marriott International where he overseen more than $640 million in hotel development and acquisition during this time and quickly became Regional Manager of the Courtyard/Fairfield Inn division in Georgia and Alabama.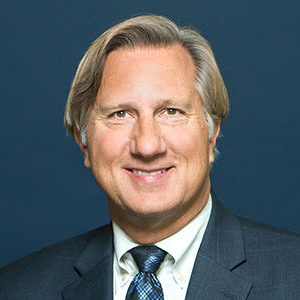 President of Commercial
Mike Nelson
Mike Nelson has over 30 years of commercial real estate experience specializing primarily in the areas of office, retail and hospitality and has a successful record of maximizing asset value for developers, owners and third party management firms. Mr. Nelson uses a consultative approach, emphasizing the development and implementation of a marketing and business plan for each asset as well as measuring performance for effective results-based management of the lease-up process, tenant retention, and value add strategies. Throughout his 30 years in the industry, he has overseen 21 million square feet of commercial space and $2.3 billion in acquisition and development.
President of Multifamily
Charlie Keels
Charlie Keels joined Encore over a decade ago and is responsible for identifying and overseeing the firm's multifamily opportunities. Mr. Keels has 18 years of industry experience, negotiating and closing complex financing transactions and leading underwriting and analysis functions for both debt and equity transactions. He also has experience in HUD/FHA financing, as well as conventional financing, and is actively involved with structuring new debt. Throughout his career, Mr. Keels has overseen 39 projects totaling over $1 billion, $934 of that million being multifamily management and development.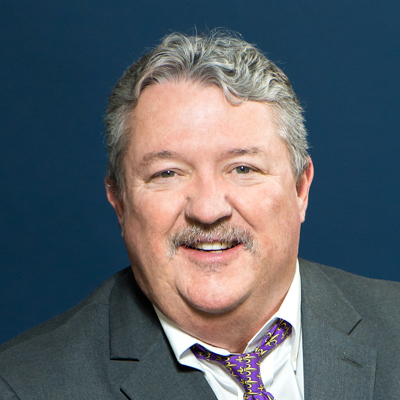 President of Construction
Dwayne Rash
Dwayne Rash has been with Encore for over two decades and is responsible for overseeing all construction. Mr. Rash has more than 30 years of commercial and industrial construction experience and is a licensed general contractor in all states where Encore currently conducts business. Mr. Rash is a seasoned professional who has supervised more than $2 billion in construction projects, including 75 hospitality projects and over 20 million square feet of commercial and industrial projects, office buildings, electronics and semiconductor plants, telecommunications facilities, and distribution centers. Throughout his career, he has served in the capacities of field superintendent, resident manager, construction manager, and vice president of construction operations and has successfully managed budgets for projects of up to $200 million. Mr. Rash majored in business administration at Louisiana State University and has taken specialized courses in construction estimating, industrial management, and OSHA certification.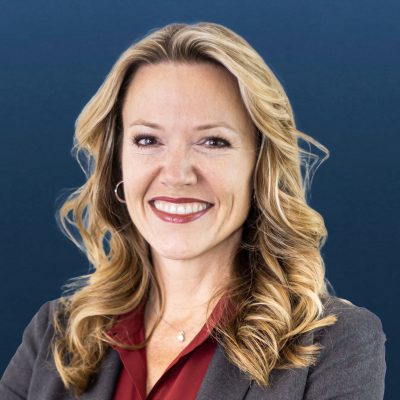 General Counsel
Cynthia Price
Cynthia Price joined Encore in 2018 and is responsible for managing all aspects of litigation. She advises Encore's divisions on multi-jurisdictional policy and procedure compliance, labor and employment matters, litigation strategy and risk assessment. Mrs. Price possesses over 20 years of experience and began her legal career as a litigation associate with Strasburger & Price, LLP, and most recently served as Vice President, Legal, with Ryan, LLC where she was responsible for managing the company's litigation docket. Mrs. Price holds a J.D. from Texas Tech University School of Law and a B.A. in Communications from Angelo State University.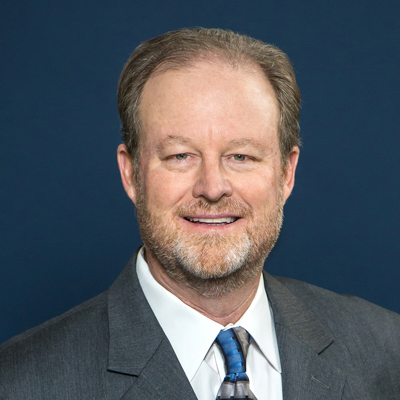 Chief Research Advisor
Mark Cypert
Mark Cypert conducts in-depth, proprietary research for Encore opportunities, advising on capital allocation. Prior to his current role, Mr. Cypert served for six years as Chief Investment Officer and President of the Office Division for Encore, having supervised $169 million in acquisition and development. Over his career of more than 36 years, Mr. Cypert has participated in 16.2 million square feet of office, industrial, and retail acquisition and development ventures with a total market capitalization of $2.1 billion. Mr. Cypert is also a Partner with Middleton Partners, a real estate private equity firm. He previously served as Senior Vice President of CRT Properties, a NYSE office REIT, where he oversaw acquisitions and development in the firm's Southwestern and Mid-Atlantic regions, and as Director of Asset Management for UBS Realty Investors, where he was responsible for a commercial investment portfolio in the Central U.S. Mr. Cypert is a graduate of Texas Tech University and is an award-winning Senior Instructor for the CCIM Institute with a specialty focus on commercial property market analysis courses, which he teaches globally.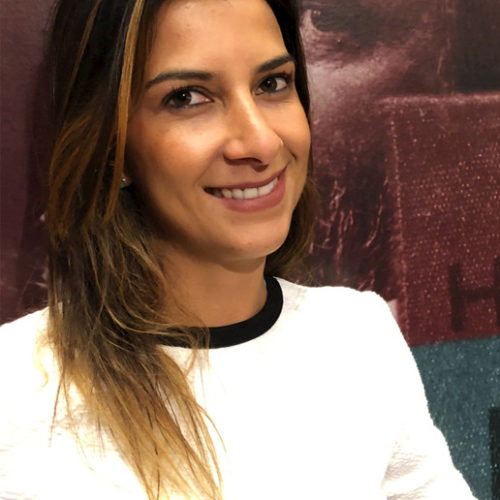 Vice President
Adriana Tassini
 Adriana Tassini has taken on a leadership role as Vice President of the Family Office Club. Since then, she's been helping coordinate events, oversees critical projects and help with the recruitment of any new talent to the team. As Co-Founder Of our training division, Adriana helps run operations, coordinate between the various business divisions and terms both internally and externally, and help provide a strategic framework for execution of client work within both Centimillionaire Advisors, LLC and the Family Office Club. Her work helps drive forward client initiatives, tactical projects for the company, and holistic management of client portfolios and projects. Adriana has been with the company for over ten years; she is a Harvard University Alum with a focus on International Relations.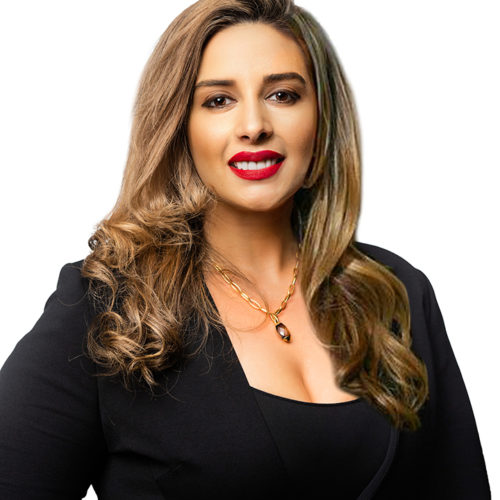 Strategic Partnership Director
Ellie Hojabri
 Ellie Hojabri is the Strategic Partnership Director for the Family Office Club and Wilson Holding Company. She is an accomplished professional with diverse experience across multiple industries. She is well known for her intuitive and calculative guidance, her persistence, as well as her notable negotiation skills. A valued addition to the Family Office Club that has been instrumental in providing insights essential to recognizing, developing, enhancing and maintaining long-lasting partnerships with an impressive array of clients including family offices, high-net-worth individuals, entrepreneurial ventures, privately held and publicly traded companies across a variety of industries.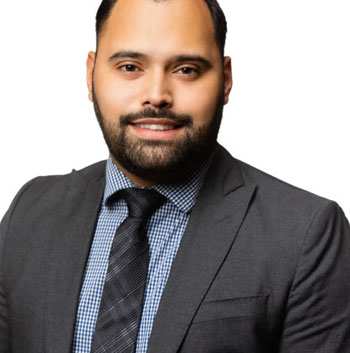 Charter Membership Representative
Daphny Obregon
 Daphny serves as Charter Membership Representative for the Family Office Club. His 15-years background in business, training, leadership, management, and development expand multiple arenas. Daphny will likely be your point of contact for any Charter membership registration or information. Daphny serves as a liaison for Charter members and Family Office Club. Prior to joining The Miami Family Office, Daphny worked as a consultant and marketing strategist for the Hedge Fund Group and the Private Equity Investment Group. He was the former Director of Finance Training Society and Business Training Institute.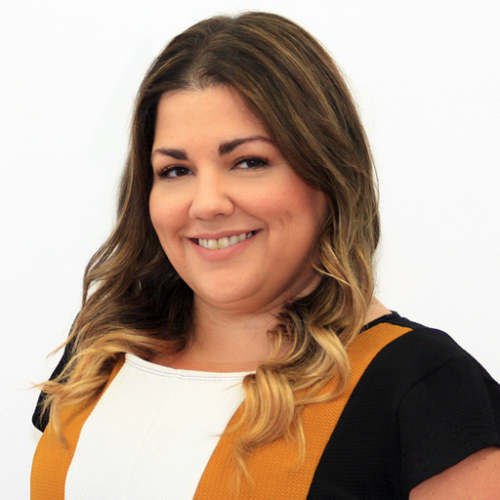 Executive Assistant
Geneovy Reyes
Geneovy Reyes is the Executive Assistant to the CEO and Founder, Richard C. Wilson, and Special Project Manager for the Family Office Club. She brings to the team 19 years of experience in administration and operations with a focus on legal, logistics, and hospitality management. She oversees internal team operations as well as supports ad-hoc project management for the organization.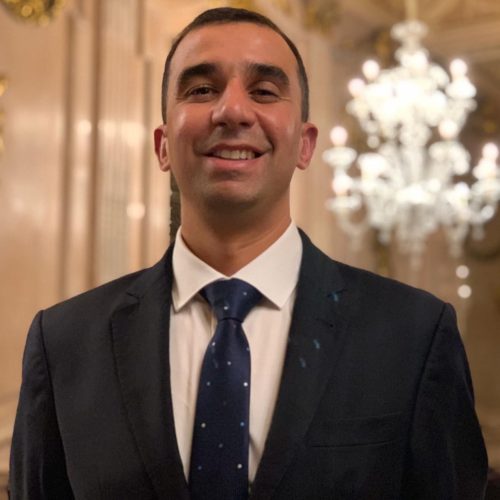 Family Office Research Associate
Rafael Tassini
 Rafael Tassini is one of our Family Office Research Associates. Rafael has been conducting research for the Family Office Club and related work for years. Rafael is trained in research, analysis and capital raising and continues to help our team improve our products and services each year. Rafael is always creating and researching new areas of the family office and wealth management space. Rafael holds a Bachelor's Degree in International Business and Business from Universidade Paulista.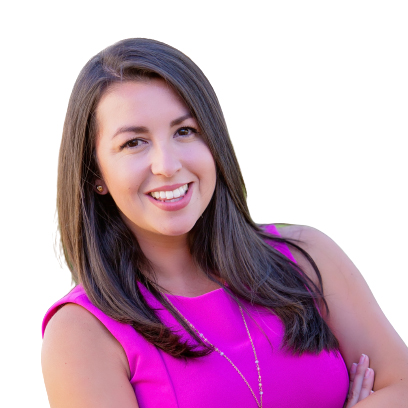 Director of Charter Memberships
Laura Clay
 Laura Clay serves as Director of Charter Memberships at the Family Office Club and Wilson Holding Company. Laura will be one of your contacts at the Family Office Club for any Charter Membership related questions, where she works hard to constantly improve the client experience and maintain our high-quality standards. A Florida native, now residing in Arizona, Laura has joined our team with an extensive background in hospitality and group sales within hotels. Laura studied International Business at Palm Beach State College and holds numerous credentials in Luxury Sales courses.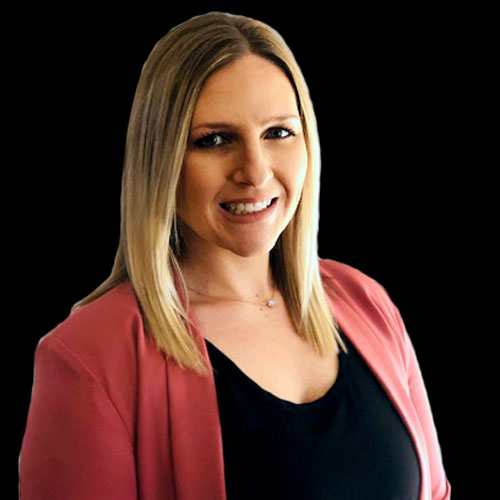 Director of Charter Memberships
Holly Caliendo
Holly Caliendo serves as Director of Charter Membership at the Family Office Club and Wilson Holding Company. Holly will be one of your contacts at the Family Office Club for any charter membership related questions, where she works hard to constantly improve the client experience, and maintain our high-quality standards. Holly joined our team with an extensive background in hospitality and group sales within hotels. She gained her Bachelor's degree from Northern Arizona University in Hospitality and Business.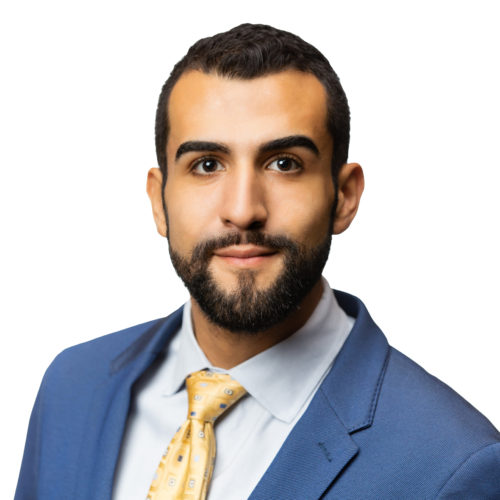 Director of Charter Memberships
Andres Ospina
 Andres Ospina serves as Charter Membership Representative at the Family Office Club and Wilson Holding Company. Andres will be one of your contacts at the Family Office Club for any charter membership related questions, where he works hard to constantly improve the client experience, and maintain our high-quality standards. Andres joined our team with an extensive background in conference and membership sales. He gained his Bachelor's degree from Bridgeport University in Business Management.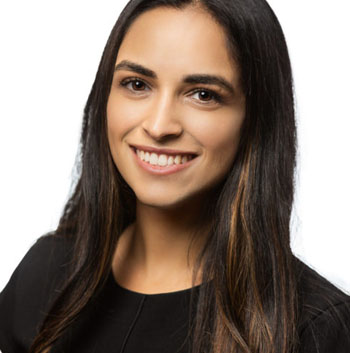 Events and Conference
Vanessa Casal
Vanessa Casal serves as the Event and Operations director for the Family Office Club. Vanessa joined the Family Office Club in January of 2018 and is currently part of our Miami Team. You may know Vanessa from our in person events, she is currently managing our speaker recruitment and investors for all of our events. Vanessa joined our team with an extensive background in Hospitality and event management. She earned her bachelor's degree from Florida International University.